Nothing is a waste of time if you use the experience wisely. ~ Auguste Rodin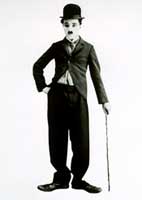 Well... yes, but it comes with TWO qualifiers!
He is actually my "second" cousin-by marriage".
But hey, it still counts, right?!
Hmmm, how to explain. I'll give you a graphic which will help.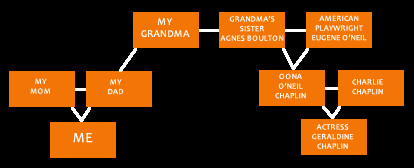 My grandmother's sister was married to American playwright Eugene O'Neil. Their daughter was Oona who married Charlie Chaplin. Thus making Charlie my Dad's cousin (by marriage) and Charlie MY "second" cousin (again, by marriage!)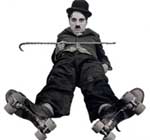 Has it ever done me any good?
No... but that's not what it's all about.
It's just one of those cool things that you are, and can't change. (remember:you can pick your nose, but you can't pick your relatives!) yuck!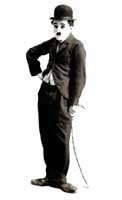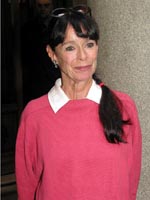 I did get the chance to meet Geraldine Chaplin (their daughter) once. It was great! She is an amazing woman!
And in my current business, it's kinda neat that, on two VERY VERY different levels, Charlie and I are doing the same thing.
Oh yeah, and one other similarity... We're BOTH little tramps! ha!
Flying in a B-52
Conducting a symphony orchestra
Wrote a children's book
Jay SINGS?!
Jay-On The Air!
Back to 'experiences'