Only so much do I know, as I have lived. ~Ralph Waldo Emerson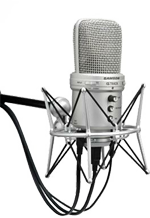 Some of the best times of my life and my most special memories, come from my career in radio. I started out as a part-time weekend dj. I had one of those 'hollywood' moments though and on the Monday after my first weekend on the air, the full time midday (10-2) dj walked into the program director's office and quit on the spot! The PD called me, and offered ME the job! I jumped at it and my career in radio was off and running! I moved from middays to nights, to afternoon drivetime and finally to the coveted Morning Drive spot.
Now, in America, not totally unlike here in Malaysia, djs move around, a lot! I did my jumping from station to station, but I had a home in little Torrington, Connecticut at WSNG. It is there that I spent 12 or 13 of my 18+ years on the air. I worked with so many wonderful people.
I can't possibly remember them all, but I couldn't write this without a nod to my long time newsman and on-air partner Dan Lovallo. He is still on the air at WDRC in Hartford, Connecticut and still doing what he does best. He is as talented as he is a great guy and a dear friend. I miss him terribly and will always wish him the best of everything. Terry Clark, Beth bradley, Dreis VanLanduyt, Mark Andrews, Jeff Zeiner...the list goes on and on.
All wonderful people, some still crazy enough to stay in the business! As for the other stations I worked at... Hmmmm, let's see how many I can remember...
WSNG-Torrington, CT, WIOF-Magic 104-Waterbury, CT, WIXY/Wacky 102- Springfield Massachusetts, WTIC-Hartford, CT
There are probably others, but right now my brain isn't functioning well enough to remember. A great number of my "experiences" were because of my radio career. As I have written about before, being a morning radio man gave me so many amazing chances to experience things that most people never get the chance to. I don't regret a single day in the business. Strange though it may be sometimes. Radio, as we say, is the "theater of the mind" and it takes a special kind of person to really understand how this "theater" works. When they DO get it, it works incredibly well.
I "retired" from radio on one bleak day when my, then partner Dan, and I decided to move to Key West, Florida. As I've written about before, radio and television in Key West is a VERY limited market and the money SUCKS!
That's where my career as a cop came from! read about that elsewhere on this site.
Now here's an idea, just as with my ridiculous singing/album page, I thought I'd give you a sample of what I used to do. So below are two of them.
96.5 WTIC
is a music based station, so you'll hear quick bites in between songs
WSNG
was where I did the morning show for such a very long time. I was known as "Captain Jay-The Pilot of The Airwaves".
Would you forgive a short story?
I was doing mornings and needed a "gimmick". At the time I was just simple known as Jay Sheldon. (read: "boring!"). Well a female singer came out with a cool new song, which wasn't a big hit and she was certainly a "one-hit-wonder". The song was called "Pilot of The Airwaves". The artist was Charlie Dore. You can actually find the song if you search the net. I won't put it up here for copyright reasons, but, although it's a bit strange, I really DO love the song.
That's when I thought "a-ha!" THAT'S my new name! Capt'n Jay, The Pilot of The Airwaves!
My best friend's dad was a pilot for American Airlines, and he gave me one of his dad's pilot hats. I wore it, constantly, to public functions and live broadcasts. In fact, I was hardly ever seen without it. So, Capt'n Jay was born, and the rest was history.
So, if you'd like to hear me on the air, I've uploaded a couple of mp3 files you can download. The 95.5 TIC-FM one is about 2mb, not so bad for a download, but the WSNG file is almost 5mb, so be warned.
These are what we call "telescoped" air checks. Meaning that it's just the DJ part (me) and the songs have been "clipped" out.
One last note-I actually have a bunch of old newpaper articles with pictures of me in the radio business.
They are the WORST pictures of me EVER. In all my different transformations and looks. Curly permed hair, glasses in a thousand different styles, beards, goatees. OUCH! I have to get them scanned and then I'll refresh this page with those pictures.
So check back in a few days and I promise a laugh!



(Right click on the orange links and 'save link as...')


96.5 WTIC-FM

WSNG


Back to other Experiences
Flying in a B-52
Conducting a symphony orchestra
Wrote a children's book
Jay SINGS?!
Item 5
Back to 'experiences'