---

Monday, December 31st, 2001: One more day until 2001 is but a memory. But, what kind of memory will it be?
This past year started out for me, as a very strange time in my life. I was partnered with someone but it wasn't working and it took a great deal of strength for me to realize that it was wrong and, for the first time in my life , I was the one to end a relationship. It wasn't easy, I do not like hurting people, never have, never will, and I'm afraid I did, but it just wasn't right and it had to end.
I spent a part of the middle of this past year being a single guy, enjoying life and just halfway through this year I began this website.
Through this site I have made the most incredible friends and developed friendships throughout the world really. From Japan to Rio to California and Germany and nearly everywhere in between. When I began this site, I had no idea if it would last or where it was going to take me, I was just looking forward to whatever happened.
It has turned out, at times, to be an outlet for my ego, an avenue to new friends, and has really taken on a life of it's own. A popular spot to stop for thousands of people (nearly 12-15,000 hits a month and growing daily!) As long as I can continue to afford to keep this site running and you keep writing and saying hello in the chat room and IM'ing me, I'll keep producing and try and keep it as fresh as I can. I have a whole new "look" to the site I'm working on for soon after the new year. I think it'll make navigating the site easier for you and it's about time for a "freshening up" anyway. This site was also a part of why August 2001 will be a time I will always cherish.
If you've read through all the pages and journal entries and all about my history, then you have a pretty good idea of what I'm all about. You know in my past life, I have loved very deeply. My relationship with Dan was very long term (almost 13 years) and very complete and nothing I write here is meant to trivialize that relationship. Dan and I continue to be the best of friends, very much like brothers really. The love didn't last and eventually we grew apart, but we will always care very much for each other. We still talk often and share most of the details of our lives. We look to each other for advise and words of comfort. It is exactly what I would wish for our relationship to be.
Then August 2001 happened. I met Rodney, and my world has never been the same.
I never knew just how special love could be until I met Rodney. He is the man I have always dreamed of. He is my life, my world, my universe. Again, if you've been a regular reader of this journal, I won't bore you with the details of how we met. If you're not a regular journal reader, just go back to "August 2001" and read from there. You'll understand when I say that my life is now complete. No one has ever meant as much to me, or been a more important part of my life than Rodney. He is the air that I breath. We have some very difficult decisions facing us in the not so near future, (read more about it) but I know that things will work out for us and for the best. Whatever it takes...
Yes, not to ignore the things that happened in the last half of 2001 that changed everyone's life so drastically, since September 11th. You and I sit here in a world that is very different now than on September 10th, 2001. But in some ways, it is not such a terrible thing. Let's remember the heros and there are so many, but let's look at what good came from that tragic fall day.
I see changes in the way people relate to each other that are much better now than before. Yes, we live in a world now that is more cautious, that is more "watched" than ever before. Some of our freedoms are not so "taken for granted". Some of the ease with which we conducted our daily lives is gone. If you're reading this from a country other than America, and I know many of you are, don't get the wrong impression of we Americans, we're not constantly looking back over our shoulders, we're not hovering behind barricades. We're simply a bit more aware of our surroundings. However, it's in that, that I find the good things that have come of tragedy.
I see people less afraid to show they care. People less afraid to tell someone they love them and how much they mean to them. Rodney and I do not ever part company, that we forget to say "I love you".
People are more aware of what's going on and being a bit more cautious, but it's that awareness that makes them remember the things which are really the most important to them: The people they love, family, friends. It is always my advise here in the journal, to "tell the people you love how much they mean to you, everyday!" I see and hear that happening now more than ever. We now know that the future is not promised. We do not, and should not take anything for granted.
It is this thought that I will remember 2001 most for. Out of the worst tragedy, comes light.
As 2001 draws to a close, I look back and it's difficult to realize just how much has changed in my life. I am at a place I honestly never thought I would be. To be able to love so completely, to have someone who also loves me as completely and unconditionally as I love him. I have always tried, and not always succeeded, to "do the right thing" in my life. Even when "doing the right thing" made life very difficult. I would often think to myself, "What the hell am I doing this for? What 'pay-off' is in it for me?" I always try and do the right thing and live my life this way and yet when bad things would happen to me, it made it seemed sometimes so useless. I now have my answer.
This happiness I know now, is what has been waiting for me. It's not that I was waiting for this to happen, it just...happened. I don't deserve the kind of joy Rodney has brought to my life, but I can tell you, I feel as if I am the luckiest man alive. Everyone should feel the kind of pure joy and love I feel. Please believe me when I tell you, I was at a place in my life where I thought there would never be anyone I could love so completely and unconditionally, it was a fairytale, it doesn't exist.
Believe me, I'm living the fairytale, it does exist. Wait for it...it will come, in time.
When it does, you'll know it, and you'll know the kind of happiness I have found.

That is my wish for you, for 2002. Happy New Year!
It was a VERY good year....
---


Tuesday, December 25th, 2001 (Christmas Day!): Wow! wow wow wow..... (yup! That's 4 wow's total)
I was SO damned nervous about last night, you have NO idea! I was sweating like some farm animal before the evening started. I had planned and arranged etc. etc. so everything would be perfect. When it came down to the last few hours before the evening began I had that awful feeling that something was going to go terribly wrong. Now, understand, there's no way ANYTHING could have possibly gone wrong, I covered ALL the bases, but...me being the way I am about these things, it didn't matter. and in the end...EVERYTHING was perfect!
Okay, details, details! I know you want them, so let me just kind of describe the "Fairytale dreams come true" night from Rodney's eyes, (who had NO idea about ANY of it!)
I had arranged this entire night as a Christmas gift for Rodney and it actually STAYED a surprise right up until the last minute.
At 7:30 the phone rang and I sent Mark (the roommate and sweetheart to help!) downstairs. We were both ready. I had told him to dress "Key West Formal" That's usually dress pants and a button shirt, but no tie. After Mark left, I took him in my arms, and told him that this evening was all his, I gave him a kiss and wished him a Merry Christmas and said, "It's time to go!" As we walked to the elevator, I could tell in his eyes he still had no idea what was going on. He DOES know me too well though, I think THAT'S what scared him!
As we rounded the corner and walked out into the parking lot, there was a HUGE limousine waiting for us! "Hobs" our driver was standing by and Mark was ready for pictures.
You can click on these thumbnails for a larger image in a new window.
The limo was taking us to Rodney's favorite restaurant "La Trattoria" That's the place where we had our "kind of" first date on his birthday. As we rode around Key West, we shared a special bottle of champagne I had them put in the limo. This limo was incredible, très chic! It had all the comforts and our driver "Hobs" was great! I was a bit worried since you never know who people are going to react when two men, who are obviously a couple are out for a romantic evening, even here in Key West. But this driver was really accommodating. Nice job!
We arrived in a "round-about" way at the restaurant for our 8:00 reservations. I had already been there twice earlier in the day to make last minute preparations! We were seated in a cozy little corner table and had a delicious dinner. We both had the Antipasto di Lumache - Escargots sautéed with mushrooms, brandy, garlic and cream, topped with puff pastry and then Rodney had the filet mignon, which they've redone the recipe, but it was just as excellent as the last. I had the Veal Marsala, (I'm an absolute sucker for a well prepared veal marsala) and this was incredible! I told him to be sure and save room, because I had arranged for a special dessert after our meal. THIS was the part I was REALLY nervous about!
Earlier in the day I had gone down to the restaurant and set it all up,... NOW was the "moment of truth"! The waitress came over when we were nearly finished and said "I understand you've had chef make a very special dessert for tonight. Would you like that now?" So they cleared the table and NOW I'm REALLY feeling the pressure!
I thought they'd just bring it out on a plate as I'd asked them, but, in true "La Trat" style, they had placed my dessert in the center of a huge dinner plate and had decorated all around it with chocolate sauce and a heart-shaped strawberry at the bottom, facing Rodney. In the middle of the plate was a small wrapped gift.
It might have been a bit of a giveaway since the ribbon around the wrapping paper said "Cartier" on it. He looked at the gift, then looked up at me and the look on his face was one I will never forget. It was the most incredible smile, that had a little bit of disbelief, mixed with wonder and excitement.
His first words were, "You're crazy!" Of course, he hadn't unwrapped it yet.
Inside... was a Cartier diamond ring.




It's the "Love" ring they're so famous for. The one with the screwhead design in white gold. ( I know, weird description) This shot is from the Cartier website.
On Rodney's ring though, every other one is a diamond. I'll have a shot of the actual ring here soon, but at the moment I can't seem to get him to hold still long enough to get one.
This is a ring that we'd seen at the Cartier boutique, while we were shopping in September at the Bal Harbour Shops. it was during our trip to South Beach to see Margaret Cho. He had told me at that time he had always loved this ring, and said he would marry ANYONE who bought it for him! (in a kidding way, of course!).
When he unwrapped the box, he just looked at me. I still think maybe he thought I was kidding and had just found a Cartier box and put something else inside.
I could actually see him take a deep breath and then he opened the lid. His eyes lit up! Again, I'll never, never forget the look on his face. He looked up at me and said, "I do!"
THEN he said another "You're crazy"! After that, he was pretty much speechless. Which is very strange for him!
After we sat and talked and he came down from cloud 9 to about cloud 6 or 7, I called for the limo to come pick us up. We rode down Duval street in style and then headed home.
It was the most incredible night. Seeing him so happy makes it all worthwhile. That's what it was all about.
This was, without a single doubt, the best Christmas I have ever had... I'll will never forget this night.
I'll say it once again... I am an incredibly lucky guy.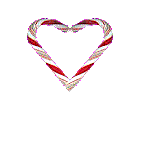 ---

Monday, December 24th, 2001 (Christmas Eve): First, and foremost, from Rodney and I, I want to wish everyone the merriest of holidays. I can only wish for each and every one of you that the kind of joy and happiness I have found in my life in the past few months will come into your life. I can, for the first time in my life, honestly say "I have everything I want for Christmas" and by that I don't mean anything material. I have found real, true happiness and joy, and it is the best feeling in the world.
I was sitting and reflecting back on all that has happened to me over this last half of 2001, and I can tell you that, after nearly 44 years of wandering around this little planet, this is the best and happiest time I have ever experienced. Everyday is a new adventure and every day I realize more and more just how lucky I am.
I know how "trite" it sounds and I know that nearly everyone says, "I have all I want for Christmas" but this year, I can honestly say that the greatest gift of all, for me, is just how full my life is and how amazingly happy I am.
That happiness comes mostly from finding the person I love, more deeply than I have ever known love before. Another big part of it is from making new friends. Friends from nearly every corner of the earth, through this website. I have so many new friends from so many new places. Although we have only communicated in most cases through this wonderful invention called the "internet", there is a sincerity that goes beyond the emails. I regularly correspond with most of you, and have gotten to know you well over the past year. They say the "measure of a man" is apparent by the friends he keeps. I can't tell you how much it means to me to be able to laugh and cry and share my thoughts and feelings with you. Every time I write something here, I'm sure to hear from a few of you either relating similar stories from your lives, or offering advise. You bring me joy and a smile everyday. Thank you.
Rodney, you my love, complete me. We say it to each other every day, and I wanted to publicly say it again... You are my universe, I am truly blessed.
Tonight, I have a little surprise planned for us, which I can't write about now, since he reads this regularly. But I'll be sure and give you details as soon as I can do a "post-Christmas" update. I'm calling tonight "Fairytale dreams come true" night, (you'll understand later) It's been strange over the last few days, since I know what's happening this evening, but Rodney, obviously, doesn't (read: BIG SURPRISE) I only told him to be sure and get the night off and be ready by 7:30pm. If all goes as expected, I hope this will be a night for him/us to remember forever. Can you tell I'm a sucker for Christmas? I'm so damned nervous this evening will go off without a hitch! We'll see...

Okay, on to the other events of life.... As I mentioned in a previous update, This site received a "Golden Eye Web Award" and just today received their "People's Choice" award for the past week. Check it out! Lovely picture they used, huh?! hehehe
After my "dumpster-diving" story in the last update, I can't believe the emails I received! Most of you said the same thing, "Hey, It's money, I would have jumped in too!" Thanks, now I don't feel so silly! And by the way, try this: go to a search engine (my favorite is google.com) and put in the words "dumpster diving". You will not believe the websites related to the topic! There is actually an entire underground devoted to the art of "dumpster diving". Here's just one example! Unbelievable!
And now for something completely different, you may have seen this before, but someone sent me the funniest picture. In my business of Internal Affairs, we sometimes get complaints about Deputies driving too fast. I think from now on, I'm going to send this picture to them when I get that kind of complaint.
Here's the picture called "How to tell if you're driving too fast!"

Last night we had a little mini-Christmas party here, a few friends stopped over for snacks and drinks. SiSi (the rat!) has become the Queen of the Ball at these events. She's discovered that the more friendly she is the more people might just give her something to eat from their plate. She's actually getting fat! It was a great time and nice to get together with friends for the holiday. Here's some pictures.
I have SO much to do to get ready for tonight, I'm going to close out this update here, but again, a HUGE thank you to each and everyone of you for bringing a smile to my face every single day. I really do sincerely wish all the joy and happiness the world can bring, for you and yours. We always hope the feelings around this time of year, will last for the years to come. It's up to you and me to make sure they do.
Merry Christmas!!
---

Wednesday, December 19th, 2001: I had to write a quick update and tell you about a really neat thing that happened to me today AND about just how stupid I can be if I really try. First the neat thing that happened to me today. I finally had the chance to meet another one of my "fans/friends" from this site. Rene is from South Florida and works at Kerry's Bromeliad Nursery, Inc. He's the great guy who sent Rodney and I all the orchids for Rodney's return from Malaysia (see journal entry October 30th)
I had to go to the mainland today for a case and I had a bit of extra time so I surprised him by stopping by the Nursery to say "hi". He's a sweetheart of a guy and has been a regular here at Jay Sheldon Dot Com almost since I first began. It's always nice to be able to meet people that I've met "cyberly" Thanks Rene, you're as sweet in person as you are behind the keyboard! Oh, by the way, Rene also serves as kind of my "unofficial" editor around here. My typing sucks and my spell checker hates me, so whenever I update this journal he's usually the one who let's me know of all the typos I've made so I can go back and fix them. Thanks again, Rene!

Now, on to the "Just how dumb can Jay be" news. I get back from the mainland and I'm dead-assed tired. I lay down for a quick power nap fully dressed, (It's important to the story) Rodney calls and says he's ready to get picked up from work, so through sleepy eyes, I stumble into my shoes and head out. Now, we live on the top floor of our condo building and just outside our door is a garbage chute. As I'm walking out the door to pick up Rodney I realize I have some junk paperwork in my pocket from my trip. I open the door to the chute and reach in my pocket, grab the papers and throw them in the chute..., just as I let go of them from my hand, I look and see my money along with the junk float down the chute!!!
Okay, now I'm gonna be late for picking up Rodney, but by the time I get back who KNOWS what people may have thrown on top of my cash.... Well, at this moment I really don't fee l like doing any "dumpster-diving" so I say "Screw it" an decide to chalk it up to an expensive lesson in paying more attention. Well when I got back home the thought of my cash sitting there in that dumpster was killing me, so I get a pair of rubber gloves and a flashlight out of the back of my cruiser and head to the dumpster. I never realized just how big this damned thing is! It's deeper than I am tall! So I climb up and look around from the outside and see one thin dollar. I figure if i can SEE the cash I'll go in for it, but I'm not going there for ONE damned dollar! Well, I move a few newspapers around and there is the rest of the cash. Now I'm faced with the dilemma, what if I get in this dumpster, and can't get out?! I looked around and saw the recycling can and get a brilliant idea. I grab one and put it, upside-down, in the dumpster, climb up the sides and step onto the can then into the dumpster. All the while I'm being VERY careful, since the chute people throw things down is right beside my head! I could just SEE someone throwing out their catbox filler while I'm in here!
I grab the money and climb back on the can and out of the dumpster, get the can out, put it back and I'm done! I got my cash back! hehehe! Security never showed up, nobody but Rodney and I are the wiser.
So, you may ask, and even if you don't, just how much would it take to get me to do some "dumpster-diving"? What amount of cold hard-earned cash would it take to get me to go through all this trouble at great risk to life and limb? .... six bucks.
Hey, it's 2 days before pay day! Yeah I know..., I'm an idiot.


---

Tuesday, December 18th, 2001: Wow! Wow! Wow! I have SO much news to write about. I have to stop this once a week journal updates, too much happens and I wind up writing a small novel every time I add an entry!
Let's start with the REALLY important stuff. Just last week I had another reminder of why I like living in Key West....Here it is:
Click on the picture for the larger shot in a new window.



This was taken from our balcony looking west. WOW!
More news from the home front...The holiday season is well underway and I'm going NUTS arranging for some VERY special surprises for Christmas for Rodney.
I really can't tell you anything about them because he reads this regularly, and he'll figure them out, (he's clever that way) and I don't want to spoil the surprise, but I promise all the details right after Christmas. You know, I just realized, it's been FOREVER since I really wanted to celebrate the holidays, but this year I have someone so special to share them with, I'm like a kid again. I LOVE IT! I am SO into the spirit of the season. Decorating and Christmas carols playing in the house and shopping and all. It's amazing what finding the love of your life will do for your spirits! <big smile>
We both had a GREAT time last night at the Rodney's company Christmas party. It was held at the hotel where Rodney works and everyone was there. It was a blast. Rodney won a trip, including airfare to Orlando! So one day soon we'll be off to Disney or Universal or something again! Also, as a special "Thank you" for all the beautiful decorating he did all over the hotel for the holidays, they gave him another trip to Ft. Lauderdale. So we'll be the "travelin' fools" for a while! It should be a blast!
I have done a bit of winning myself (and that's winning....not whining!) I received some fantastic news just last weekend. I didn't even know I was nominated, which is always nice, but this site received another honor. It's a "Golden Eye Men's Cam" award for web excellence! It's really nice to get recognized and without even knowing it!



By the way when they reviewed the site, I absolutely LOVE what they wrote about it! I'm always asked to write a small description about this place and have the worst time trying to think of something short and creative. I think I'm going to use what they wrote from now on....here's a quote:

"Home Sweet Home! Only a lot more than that. There's a warm, honest, open feeling to this site not often found in Cam sites.
Two cams, two men, and a rat wouldn't begin to describe what you'll find here! (And we loved the rat!)
But you will find friendship, open hearts, and good solid humor. We know you'll enjoy Jay Sheldon Dot Com!"

Awwwwwwwwww! And thanks go to Jim and Ron for branding SiSi as "the rat" it looks like it's gonna stick as her new nickname!
Good thing she only speaks Spanish she won't be insulted!
There's more to write about, but I just realized, it's 8:00 and I'm late for work. Argggg! I'll finish this this afternoon, just wanted to get a quick update here!
(Later, the next day...)
Okay, okay, enough of that gushy stuff, it's time for the preview of a brand new area here at Jay Sheldon Dot Com. As I mentioned in the last update, I've tried for almost 6 months now to make a little cash to offset the HIGH cost of keeping this site up and making improvements etc... etc... etc... and so far I've been pretty lucky.
A t-shirt here, a pair of "Jay Sheldon Dot Com" Boxers there, but so far this place costs me more than it brings in every single month. I'm not going to start whining here, I've tried the "free" asking for a simple donation thing through PayPal