August 2001
August 1st, 2001: Wow! August already, how can it get much better than July.......hmmm, time will tell, but it's gotten itself off to a good start! I'm doing a lot of thinking about life in general and where I'm headed lately. I've met a couple of the most incredible guys. I've finished a few projects at work and I may finally have time to sit back and do some reflecting. Sometimes I get myself into trouble doing that!
I know, you need a Playbill sometimes, but Mar(T)in is the cutie that caught my eye when we first moved down to Key West, however, we have developed a friendship that goes far beyond that... I really value this friendship. He one of those people you can call up and get something off your chest with and they'll listen and I do the same for him. It's a good thing. We just said the other day that if we had met -hooked up-and gone our separate ways, it would never have been a nice as the platonic friendship we now share. THAT is FAR more valuable to me than anything else. I'll take a tight friendship over a tight....oh well, nevermind.....
I've also met a great guy from New Jersey and we've talked. He's Charlie, he a cutie had a very sexy voice, and I hope one day to get to meet him in person too! You know, maybe this site is just a way for Jay to get dates.... (JUST KIDDING!!!!!!!!!) DAMN! You people need to get a sense of humor! hahahaha!
As if all that isn't enough good news for July, Chau is back (YEAH!) and still has some vacation time left and has granted me another audience! LOL! I'm just kidding Chau! We talked the other night and we might get together this Monday, Tuesday and part of Wednesday. I CAN'T WAIT!!! It seems so long since I last saw him and I miss him a lot. I've said it before, we're too far apart and he has so much on his plate right now and will for a couple of years. But he's a sweetheart and I really enjoy my time with him.
How do I wind up with these incredibly special people in my life and they live 1,000,000 miles away from me.... see reflecting..... Maybe I'll put off the reflecting until next month.
I got a little sloppy on keeping up this journal for a bit towards the end of last month. I know because YOU told me! It's been amazing to me to see how many people actually keep up with the events that make up "Jay Sheldon's little ...so called life, but I know you're out there and I know you're reading. Don't stop emailing me and kicking me in the ass once in a while when I get behind around here. I keeps me reminded that I have to update things.
I'm actually working on an entire new "look" for the site. I think it'll make navigating around a bit easier. I'm also STILL working on getting the other "on-site" camera working (REALLY!). I know, I've said that for a long time, but this damn computer and I are continuing to argue over whether it's going to do the job or not. I have a new machine on the way which should be able to handle it. (more money I didn't need to spend!) but with luck ,both cams will be running in the next couple of weeks.
I won't be around on Mon thru Weds next week, I'll be in Orlando...so if the camera decides to stop running or more gremlins get in the system and you don't see me, you'll understand. To all the incredible people who've emailed and IM'd and ICQ's me, I honestly try, at the very least, shoot you out a quick response. It may not be a novel, but I try very hard NOT to ignore anyone who takes the time to write. Just please understand that if you don't get a reply right away, I get a lot of emails here and it sometimes takes a while to get a note out to everyone. but believe me, in time, you WILL hear from me...one way or the other! Staying on top of that is a priority for me, I've been ignored by webmasters and hosts before I got inspired and became one myself. I know how frustrating that can be. (I'll tell you THAT story one day) but I started this little experiment in "web-living" and so far, I'm VERY glad I did, and I told myself I'd not ignore anybody. I'm sticking with that!
.....and so a new month begins. I hope your's is everything you hope for
---
Thursday, August 2nd, 2001: Today I had a REAL treat that I never, in a million years thought I'd EVER have again, until I returned to Thailand. I haven't told you or showed you, my trip to Thailand last summer for a particular reason. I'll explain that later. But, while I was there in Phuket, we were waiting for a hired boat to take us to an island with a beautiful Buddhist temple on it and had lunch at this tiny little shop run by the sweetest little Thai lady. All throughout my trip I insisted on sampling everything in a traditional Thai way, foods and other things, (stop that!). My friend order me a very traditional Thai food that turned out to be one of my favorite dishes during my whole trip. It was so good! One of the best things I've ever put in my mouth! (ALL RIGHT! ....I HEARD THAT!)
"Miang kam"
It's one of those "built it and eat it" kind of dishes. It's made, however with a leaf that I didn't think you could get in this country, it's wild pepper leaves (bai chapoo), is much tougher than spinach, but you could use that as a good substitute. My hopes of ever really tasting it again were dashed. I got a call yesterday from my Thai friend here in Key West and a Thai gentleman from Miami was here selling some traditional Thai foods and among them was the very dish I had fallen in love with in Phuket!!!
Needless to say, I bought 2 of them and had one at my office yesterday and shared it with everyone, the second one I took home and devoured myself today!
WOW! It brought back such memories of my trip. It was incredible!
I'm still not exactly sure what it's called, but I thought you'd like to see what it looks like. It's VERY different. If you click on the links, a new window will pop with a picture.
Here's the package with all the ingredients
It includes the leaves Chopped Onion Chopped Ginger Chopped Limes Peanuts Little teenie tiny dried shrimp
Sauce: made from what, I don't know, but it's VERY tasty, a bit sweet and a bit spicy hot! and finally roasted Thai coconut, which isn't as sweet as our's here
To build this thing, you fold the leaf into a little cup and put a little bit of all the ingredients inside topping it off with the sauce and the chopped coconut.
When you're done building it should look a little bit like this.
Then you fold it over onto itself and pop it in your mouth! It has a wonderful combination of flavors, sweet, sour, spicy hot, shrimp. It is absolutely fab! If you are EVER in Thailand, or can find it here in an asian market, first of all CALL ME and let me know where you found it! But secondly, TRY IT!!
If you really want to experiment with it, here the recipe and a bit more info on Miang Kam
Hey! life's an adventure....eat it up!
---
Monday, August 6th, 2001: This has been a weekend of accomplishments!! I better break this up into sections, each day was VERY different from the next...and I've been on a roll since Friday!
The new computer arrived on Friday and after a lot of "blood sweat and tears" and a few "hissy-fits" everything is set up. As of yesterday afternoon, both on-site cameras are operational! The living room camera needs a little tweaking, but it's online! Other than one or two little adventures I'll tell you about in a minute, that was about the extent of my big weekend. (Wow! What an exciting life I lead! - NOT!) But, hopefully you'll enjoy the additional cam and my little experiment of "web-life" will be more interesting. I won't bore you with computer stuff anymore, I'm sure that's not what you want to read about.
Before I do though, I should explain about my trip to Orlando. I'm not going! (insert extreme sadness) It turns out that Chau had planned a dinner and evening with some of his friends in Orlando and wouldn't be available for the couple of days I had taken off to go visit him, so, it being such a long drive and all to get up there, we decided to put it off for another time when he had more free time to spend. It turns out his birthday is coming up next month, and we talked about his coming down here to Key West to visit me! THAT would be incredible and I hope it works out, but...we'll see.
SATURDAY: On to my "other" adventures this weekend. In the spirit of "all work and no play makes Jack a dull boy" (or Jay in this case)... I went out to my usual hang outs, Bourbon Street Pub and 801. Bourbon Street was busy, very few locals and LOT'S of cute tourist guys! woo hoo! A variety pack of eye candy, so I hung around for a while and talked with a few friends. When I moved over to 801 I found not one, but two unusual things happening. First, let me explain the 801, if you've never been there. The front bar is a nice little neighborhood type bar, lot's of locals hang out there, 70's music in the background and it's the kind of place you can just sit and chat with friends and watch the boys go by. The second bar is in the back and it's a reincarnation of an old Key West bar known as "Saloon One". although most people just refer to it as the "back bar at 801" It's a leather bar and as such is the official home of the Key West Wreckers, the leather club in Key West. You can find all manner of....er....fun there. Let's just leave it at that, shall we?....It's actually an interesting little bar and if you're ever back there, tell Billy or Frank I said hello....<eg>
Back to my night... The moment I walked into 801 I knew something was up, I have never, short of Fantasy Fest seen it so crowded! It was PACKED! Then I took a look around and realized that not only was it packed, it was VERY hairy.....
Apparently it was "Bear Night"! There was some sort of meeting or get together in Key West over the weekend, I assume some kind of Bear Convention? The place was packed with 'em! Now for those of you who've seen me on camera, you know I'm "over qualified" in the hairy body departmental though I don't think that completely qualifies me as a "bear"...I'm not much into these "titles and categories" we insist on giving each other... but, since everyone seems to like to put people into some classification..... Bears just aren't my thing....My best bud Lenny said "Just take off your shirt, you'll be the Belle of The Ball!" Yeah. right! Thanks Lenny! I love you too! hehehe... I found a couple of my friends and we hung around for a very short while, but made my way back to Bourbon Street. It was just a little too hairy in there for me! I did run into Rodney! He's someone I haven't mentioned before in these pages. He's a cutie who's been in Key West for a while now, works as an assistant manager for one of the big hotel chains down here, and he's a sweetie. I've spoken with him before and we've spent a great deal of time "teasing" each other, but never really had the chance to talk and get to know one another. Well, we did Saturday night. It turns out he's not only very cute, he's also a real genuine sweetheart of a guy! We hung around together for most of the night and really got to know each other. I'm hoping to see him again soon. We talked about going to t-dance Sunday night at The Shores, it was left as kind of a "maybe I'll see ya there".
SUNDAY: One of those Sunday's when I had so much to do, but just didn't feel like doing anything....ever have one of those? It sucks! I worked on some redesign ideas I have for the site and finally got the cameras both working...That was my big project for the day, other than house cleaning, which I have STILL managed to put off... My dear friend "Brian the 3rd" called and just HAPPENED to have a couple of bottles of VERY nice wines that I was interested in trying, so he came over for dinner and wine tasting. He also has the best CD collection, so we had a great evening of good wine and good music and good food (well, good delivery!) Brian the 3rd is one of those close friends you can say anything to and share secrets, and he's just the best guy to hang out with and get crazy! He makes me laugh! (and it doesn't hurt that he's cute and has great taste in wines) Actually, I was never much of a "wine-snob" short of BoonesFarm (kidding!) but he's educated me on the pleasures of fine wines and I really do enjoy trying different types and varieties now. The Australian one he brought over last night was incredible! Let me see if I can find the bottle.... here it is....it's a 1999 Grenache Noir. It's a bit pricey, but it's very different and VERY delicious!
SUNDAY NIGHT: 2300 hours-My phone rings and it's Rodney, accusing me of standing him up for our first date!!! Great, I just get to know the guy after all this time and I'm being accused of standing him up?! Actually, there was some misunderstanding on both of our parts and I can't tell if he was just "busting my butt" or seriously thought we had more definite plans to meet at t-dance. I did some quick apologizing and I think he understood. We're supposed to have dinner for his birthday next weekend. I'll let ya know. Since I already had taken Monday through Wednesday off from work, I decided I needed the break, so I'm having a little mini-vacation. Now....what else can I find to occupy my time so I can ignore all this house work a bit longer?.......

Quick laugh for you! , Click on that for something I just got in an email from a friend. It gave me a much needed laugh and I thought you might need one too. It'll open in a new window.
---
Tuesday, August 7th, 2001: I am sooooooooooooooo excited! I've got tickets to see Margaret Cho, in concert, (her "Notorious C.H.O." tour) in Miami August 30th! WOO HOO! I am a B.I.G. Margaret Cho fan and I can't tell you how excited I am to be going. They're "Premium" tickets too! Great seats. If you're not familiar with Margaret...GO AWAY! (just kidding) ...If you don't know her, she is one of the funniest, in your face, ladies you'll ever see.

Her Official Website is here: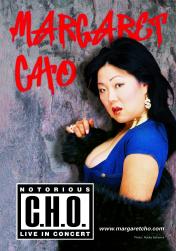 Actually, that's the poster for her new tour.
Hmmmm, now let me see, It so happens I have TWO tickets...............so that would mean I'll be going with..........?
Check her out, check out her site, join her mailing list and if you're in the area, GO SEE HER! I guarantee she 'll make you laugh AND make you think!

---

Wednesday, August 8th, 2001: I kept wondering all day why it felt like a Monday....duh! For me it IS Monday! First day back to work. uggg! I spend some time this evening redesigning these journal pages. I hope you like the new layout, I think it makes navigating around them easier and getting to different months, as they go by will be better too. I also added a bit of "high-tech" scroll bar magic here. However, If you're not using Internet Explorer 5.x you can't see what I'm talking about! Sorry! Also, if you have IE 5.x try bookmarking my page, any one of them, and then look at the bookmark in your "favorites" menu.....kewl huh?! I love this stuff! hehehe.
I continue to get screen captures from you guys in my email from the webcams. Thanks for them, really, I love some of the things I don't even realise gets put out there! Keep 'em coming! and THANK YOU to everyone who keeps voting for me every day-once a day. I'm almost in the "Top Ten"!!! We lost power in Key West for about an hour today. (Welcome to summer on an island!) Thank GAWD for battery backups! I did find out something I didn't realise about my condo today. When we lost power the ceiling fans stopped running, of course, and as you know I've been on this super-cleaning kick since Tuesday. Well, I don't think I had EVER stopped to look at the fan blades before! Can you say: "YUCK!"? ....DUST BUNNYS CAN FLY!!! Now, ready for some REALLY stupid Jay stuff? I was SO obsessed with these filthy fan blades, I immediately grabbed the vacuum cleaner, hooked up the attachments, climbed on a chair and only THEN realized-"THE POWER'S OUT, DUMBASS!!!".... Sometimes I can be a bear of very little brain Christopher Robin! Tonight the most incredible thunderstorm formed over the Gulf of Mexico, one of the best I've seen in a while. A huge thunderhead, colored by the sunset in pinks and oranges, and inside the clouds the most incredible lightning! This is one of the reasons I live here, the fact that tomorrow's sunset and view will be another beautiful edition, is another.
I just ordered a new Digital Still Camera, but it hasn't come yet, so unfortunately I couldn't get any shots of the storm, but the new camera will be here tomorrow and you can bet I'll be posting a LOT more pictures of my friends and my life outside of these walls soon!
OH! I almost forgot! Dan suggested I watch "Sex in the City" on HBO. I have never seen it before. As you know, I don't watch much television. I'm a big fan of "Queer As Folk" but he and others had suggested Sex in the CIty. I had seen a little piece of it before but it just didn't do anything for me. Well, I promised him I'd give it another shot. Tonight, I did and I like it! Great show, it just took a bit for me to get into it. Now I think I'll add it to my favorites! I was very impressed, and I laughed....out loud!



---

Thursday, August 9th, 2001: I had a remarkable ending to an unusual day yesterday. I had left a message for Rodney (see August 6th,2001 entry) and about midnight he called me back. I'll make this mercifully short but he FINALLY agreed to go out with me on Friday for kind of a "get to know each other" date, and again on Saturday, which is his birthday, for dinner and more "getting to know each other". <<swoon!>> I CAN"T WAIT! Honestly, as I said before, I've been wanting to get to spend some time with him and get to know him better, and this weekend I'll finally get that chance. I am very excited!

JASBITS voting is going VERY well. I'm headed for the Top 10, thanks to your voting! The counter resets every Sunday night at midnight, but you can vote only once per day! Look, I KNOW this is Florida and all, but Jasbits has found a way to keep even us Floridians from screwing things up!

The new digital camera for stills arrived today! It's great! Lot's of features, I'm very impressed. Just to test it I took a picture of tonight's sunset. I'll be grabbing a bunch of shots of the things I talk about and give you the chance to "see" them even more now! SO, all my Key West friends....look out, you're destined to be an internet star. Someone local asked me today how I managed to live with these camera and their constant "looking" into my life. It's strange, but I really don't think much about them. Oh sure, when I have company, out of respect for others privacy, I'm cautious about it, and I maybe don't run around quite as much in the "altogether" as I used to, but I set out to share and experiment in net living, so to speak, and so far, it's been exciting and interesting and isn't that what life's all about? I hope you're enjoying it with me. Keep writing, as lot's of you do, and I'll keep in touch as much as I'm able. I don't think I've missed anyone yet! I'm sorry if I don't always have the time to spend chatting or emailing long letter out to everyone. But you WILL at least hear from me... Promise!
So an exciting weekend ahead, I'll keep you up to date as much as I can. Rodney's not too sure about this "life on the web" stuff, so, as always, I'll respect that. Hopefully he'll at least agree to let me get ONE shot of us together to put here! (okay Rodney? pretty please?)
Oh by the way, how do you like the new layout for the journal? I think this is much easier to navigate and move around through the pages. Let me know. I'm ALWAYS open for suggestions...(not THAT kind of suggestion, Jim!)

---

Saturday, August 11, 2001: Okay, Okay, I had so many messages from people asking about how last night went, so let me tell you about it. Well, not all about it...
I had the BEST time! Rodney is an incredible guy. We wanted to go to watch the sunset, a favorite Key West pastime, but wanted someplace a bit less public, so we walked to the White Street Pier. We sat on the railing and talked, got to know each other a bit better, and watched the sun go down. Afterwards we walked back in from the pier hand in hand, and at one point, about half way back to the car, he stopped me, turned me around and look in my eyes. Then he pulled me towards him and gave me a kiss. <swoon!> awwwww...... It was the sweetest thing ever! I'm telling you it was electric, and such a special moment. We went to dinner and then Divas for the show, and spent the rest of the evening at Bourbon Street with friends. I dropped him off at his house, made sure he got in okay, and drove home with the BIGGEST smile on my face. What an incredible night. I'm so glad to be getting to know him. Today we spent the afternoon downtown at the lobster festival and tonight we are going to dinner for his birthday. I still haven't completely convinced him to let me put his picture here, (but I'm working on it...) I can't write much more I have to get ready for tonight, but I'll be updating here as soon as my feet touch the ground again...
---

Monday, August 13th, 2001: I'm still walking about 3 feet off the ground!
I don't know where to begin to tell you about this weekend. Wanna hear the best part first? okay...Last night we spend the evening here at home. Rodney made us the most incredible meal and then we lay on the couch in each others arms, watching two great movies neither of us had seen before last night: Coyote Ugly and Castaway. I know, I know, but I rarely get out to the movies! I think I remember some of the films, but just laying there in each others arms was sooooo nice. He really is a sweet guy, not to mention a great cook!
For those of you who wrote me about last night. Rodney is still getting used to the idea of these webcams. I will of course, without question, respect that. He wanted to be sure and sit on the "other" side of the couch last night so we weren't "on display" and that was fine.
<<all except for emails about my "chicken legs" sticking into the shot ...and who's to say those weren't Rodney's chicken legs?! Huh? hehehe>>
The other events of the weekend were equally great, but spending time just being together was really nice.
We had dinner my new favorite Key West restaurant "La Tratoria" Saturday night for his birthday. Everything about it was great! The food, the atmosphere and most especially, the company. Afterwards they brought out tiramisu with a firework birthday candle and embarrassed him! (like you didn't expect something, Rodney??) It was great! AND it was delicious too! Unfortunately, I had forgotten to bring my camera, but Rodney brought his and the waiter took some shots so hopefully I'll get them posted here soon.
I'm not going to say much else about where this relationship might be going, it's very new and we both agreed not to rush things, but... he's very, very special to me. Let's leave it at that.... for now.



---

Friday, August 18th, 2001: What a week! It's flown by and I can't believe it's already Friday! Damn! I am really, really sorry I haven't been as faithful in updating this journal lately as I should have been, but it's been very busy around here, work has been crazy.... I had a day from hell being sick yesterday and the new boyfriend has been been over this week and.....oh, ....did I forget to mention that? <evil grin>

YES!!!! It's official and I feel like a school boy! Rodney and I have spend the better part of our available time together, getting to know each other and finding out about each other. Last night we talked and decided we would make it official. Listen, I really, really hate "titles" and "labels" but, for lack of a better phrase, we're officially "dating" and boyfriends. He is WONDERFUL and has really turned my head! He does all those special little things you hope for and he's almost as much of a hopeless romantic as I am! The room lights up , (and me too) when he walks into it. Someone wrote me an message and said "You like this guy don't you?". When I told them "Yes, I really do, how do you know that?" they replied, "I haven't seen you smile so much since I've been a fan of your site!" hehehe. And ya know what? ....They're right!

We've been mostly homebodies, laying on the couch together watching movies, hanging around, cooking dinners together, but the time I spend with him is so nice! He's still getting used to the idea of having these cameras on 24/7 and, if you've been watching the living room cam, I set it up so someone who didn't want to be on cam could sit on the far right hand side and be just off camera. You'll notice he sits on "that" side of the couch. He's a bit shy. Last night he and I were on cam together here in the computer room for a while and he even got a few messages telling him how cute he was! (He was quite embarrassed! He so modest!) I hope with time he'll be less "camera shy". I have a page with pictures of him to link up here, but I'm still waiting for him to give me the okay to put the link on line. I'm dying for you all to be "properly introduced" to the guy who has taken a little piece of my heart. But, as I said, I won't shove this in anyone's face if they're not comfortable with it. I have to keep reminding myself that not everyone wants to live their "life on the web". So for now, just be patient.
I have shared so much of my life with you here, I don't want this to be any different. Thanks for the emails and I've written back to everyone and hope I answered your questions.
Earlier this week I had a hissy fit over some dumbass who wrote a comment in the Jasbits voting list about this site. I'm over it and not going to bother giving those types the time of day anymore. Thanks for all of your support. AND in the "can it get any better" department, this week we made the
honorable mention" list as the number 7 webcam on the Jasbits list! We've been hovering around the Top 5 again and we'll see what happens between now and Sunday when the voting resets! Thanks again and don't for get to vote once a day! I'll be more attentive to my journal duties and keep you all up to date more than once a week! Promise!
Funny how a little romance and a very special guy can brighten up your day....week...month....life!
Life, as we know it.....is great! Now, shut off the computer and GET OUT AND LIVE IT!

(but come back when you're done!)

---

Monday, August 20th, 2001: What an incredible weekend. You probably saw Rodney and me on camera throughout most of the last couple of days. We were pretty much homebodies. It seems we both have this strange attraction to the Food Network!? Of course, after we watch a show, we have to go out and get the ingredients and try the recipe! I'm gonna get FAT! But we made some incredible dishes! My favorite of the weekend however, was NOT from the Food Network, but from my dear OLD friends from the Tampa area Jim and Ron. It was a Chicken Marcoux, made with chicken breast stuffed with creamed cheese and chive and wrapped in bacon. Wow! Very tasty! If you want the recipe email me and I'll send it out to you. I don't think Jim will mind, just as long as you give him the proper credit, like sending checks, would help!
I'm still trying to get Rodney to be a bit more comfortable with the webcams. He's slowly relaxing and sometimes even forgets they're there. I, on the other hand, constantly forget, but then again, at my age I forget lot's of things!
Rodney really is a very VERY special guy and everyday we learn more and more about each other. (like the fact that we both love Godiva Ice Cream! Which just happens to be on a 2 for 1 special at Winn Dixie this week... Can you say "gym, here I come!")
This "discovery" part has got to be one of the best things about starting a new relationship. You don't know where it's going, you hope it's somewhere great, but as the time passes, you find out more and more about each other. In my case, each discovery has been as exciting as the last. Did I tell you we each have a birthmark that looks identical? ....oops....nevermind.... New subject:
I haven't seen the update yet, but it would appear we DID make the Jasbits Top 5 for last weeks voting!!! I'll let you know how we did. Thank you for all your daily voting and keep it up! Every vote counts!


---

Wednesday, August22nd, 2001: What an INSANE day! Luis, my partner at work in I.A. (you know the one who looks like "The Rock"") comes into my office and says, "Come on, we have to go rescue Cindy!" (my boss). We drive to Heavenly Ham where her car has died and try and jump start it. it starts but won't stay running. The alternator is apparently screwed up. Now listen, I know 2 things about cars: You put the key in and turn it, and there are some pedals you push depending on what you want the car to do....stop or go. That's the extent of my car knowledge. The only tool I use to fix a car is my checkbook! But, Luis says it's the alternator, who am I to argue. So Sear Auto is about 3 block away. Now, any normal person would know you can't very well push a car (let alone she owns a Tahoe!) 3 blocks. But, I said any NORMAL person. We had Luis unmarked patrol unit and so Cindy got in and turned on the red and blue strobes and got behind us. I got on the passengers side and Luis on the driver's side and we PUSHED the damned Tahoe all the way to Sears. We HAD to have looked like idiots running along side the car, as we pushed our way down the road. Needless to say, I broke a sweat (first time for everything!) but we made it! As it turned out it WAS the alternator. I wish someone had a picture of the two of us, looking like Secret Service police running along side the Presidential Limo! Remind me the next time Cindy needs "rescuing" to find something really important I HAVE to do for about an hour!
Rodney and I spend a quiet evening at home tonight. We made Chicken teriyaki and watched the reruns of Queer as Folk and made some really great martinis! (hmmmm martinis AND Chicken teriyaki?!) Woo hoo! Everything's great on this end of the cameras, Hope your's is too. And I really hope you've had the chance to actually see Rodney on camera. He's still a little shy about being "out there", but he's on cam now and then. Send him an email via my address and let him know how cute he is would ya, or just say hello!?
I'm trying to get a party planned with some of my law enforcement friends most of whom are either gay or "straight but not narrow" folks, sometime in September, so we'll have our first Webcast party hopefully soon! I'll let you know! Jasbits voting put us in the top 5 for last week, but apparently someone "spammed" the voting so I didn't show up in the list after all. Please remember, as much as I appreciate your wanting to vote for the site, one vote per day only! But make every vote count! If you continually try and cast more votes, it only hurts. I really do appreciate that you like the site, but please...one vote per day only. Don't wanna piss off the Jasbits people! Thank you for all your emails and nice letters. It really is great to hear form you every day! Keep 'em coming!
---

Wednesday. August 22nd, 2001: This was both a terrible night and a really fun night, all rolled into one! Rodney worked a late shift and I didn't get to spend anytime with him tonight! I miss him terribly and can't wait to see him again tomorrow. (Yeah...I got it bad!) but he was such a sweetheart and called to say hello and tell me he missed me too! Can you say, "awwwwwwwwwwwwww"!
I ran the streaming Camarades camera tonight and sat in the chat room and had the best time with some site fans. One of them, not mentioning any names (Rene) told some Jay's webcam horror stories! Believe me as short a time as this site's been up and running, there are already a few times I wish the camera DID blink! and I made some new friends! Hope you're out there reading this and I hope you'll stop by often. it really was GREAT to meet you all!
Now one last thing before I hit the sack. Tonight's sunset was spectacular, as usual, but I thought you'd enjoy seeing what I see from my balcony almost every evening. This is one of the many reasons why I live in Key West!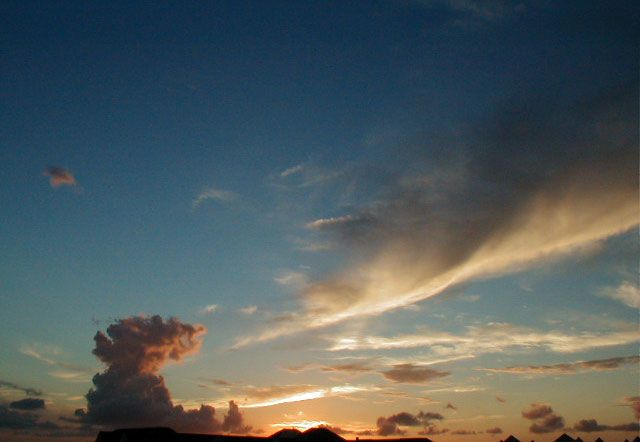 ---

Friday, August 24th, 2001: IT'S FRIDAY! And normally I would be a very happy camper, but this particular Friday is not exactly like any other. They had a BIG pow wow at work yesterday afternoon, and made some decisions that, um let's see, how can I put this in the most politically correct way?.....
THIS SUCKS POND WATER! I love work for the government and I hate working for the government. Let me explain... We live and die by the fiscal year, and in Florida, we have this weird state statute that if the Sheriff overspends his budget, he goes to jail. Sheriff Roth has been doing a great job for the taxpayers of holding the line on spending, and still getting the county commissioners to give us good raises each year. I've already written here about how much respect I have for him and his work and his support of the gay and lesbian community here in the Keys.
but...(you KNEW that was coming!) It has gotten down to the wire and they are very close on things and we've had some LARGE increases in unavoidable expenses. So, without boring you with details, they decided since they have this HUGE "nut" of people with excessive vacation hours, they would make them get the hours down, cut out the expense that brings us and to fill the holes created using all "non-essential" personnel to fill the temporary vacancies. DOn't ya LOVE it when you find out you're NON-ESSENTIAL?!?!
Bottom line, I'm out of Internal Affairs and back to being a regular working stiff until the 1st of October! YUCK-YUCK-YUCK!
Now, I'm the sort of guy who will "suck it up" and do what's asked of me. I love my regular job, I know I'll be back to it in 5 weeks, and I am a team player, if I am anything. But THIS SUCKS! Now, the good news? ...ummm ....er.... Okay, there isn't any for me, but hey....you'll get to see me in uniform on the webcams sometimes! (hehehehe). Seriously, it's gonna screw with my schedule BIG TIME, and I was just settling in to my new relationship and how our schedules worked out together, but we'll work it out and everything will be okay. Can you tell I'm "venting" here?
All right, enough....on to the REAL serious stuff. I've received more funny emails from people after my comments about Rodney and our love for Godiva Ice Cream. I think we're single-handedly responsible for Winn Dixie selling out of the stuff.... and just so you can really appreciate what we've been through.... The torture we had to suffer, taste-testing the different flavors, I thought you'd appreciate this look into my freezer.
See? Hey! It was 2 for 1 what can I say??? I think it might be time for an "Ice Cream Tasting Party"! By the way, Chocolate Pecan Truffle is STILL our favorite!
Evening's around the Sheldon house continue to be exciting and fun and romantic. Last night we made the most delicious dinner of some scallops Rodney had brought (my personal favorite seafood) and I made a great sliced tomato. mozzarella, basil and balsamic vinegar appetizer! Yum! Everything was so good to look at, let alone tasty I had to take a picture of dinner before we sat down and devoured every last morsel! And dessert? Guess! hehehe
The weekends here! I'll see you online and I'm working on a new chat room for the webcam site. I thought it would be great if the people I've had the chance to meet, had the chance to meet each other! It should be up and running sometime this week. Look on the Computer Room Cam page for when it's up and operating! Margaret Cho's concert is next week Thursday! I can't wait for it, and I'll have a special report on the show when we get back. Thanks much for the emails you've been sending to Rodney. He does read them and some of them really made him laugh! Now if I can just get his ass to sit down long enough to write you back!
Go out and MAKE IT a great weekend....and tell someone you really love, how much they mean to you. Even better...show them!

---

Tuesday, August 28th, 2001: Whew! Did someone say "whirlwind"? I have been on this strange roller-coaster ride for a week now. I don't know where to begin, there's so much to talk about. Let's start with my love life. Rodney and I are spending every available moment together and because of our schedules, that's worked out to be a LOT of moments! We are falling desperately in love and I can't tell you how much I enjoy his company. Just being with him makes me smile and makes my heart skip a beat. Monday, I picked him up from work and had brought a dozen long stemmed roses for him. I gave them to him when he walked up to the car, and he was so sweet. He told me no one had ever given him roses before! WHAT?!?! A hopeless romantic like me and no one had EVER given him roses?! Well, I am so glad to have been the first. We stay at home mostly and cook dinners together. You've no doubt caught us on the Living room cam snuggling on the couch. It just doesn't get much better than this. Rodney's getting a bit more used to the idea of being "live" on cam 24/7 and you'll see him sometimes. Thanks for the emails to him encouraging him to stick his adorable face on the cameras!

Web-wise, there's some new things around here. First of all, today in particular, my hosting server has been having MEGA troubles with their machines and the site and cameras have been going up and down occasionally. They've assured me they're working to resolve the problems and it shouldn't last for long.
NEW! NEW! NEW! Now you can Shop Jay Sheldon Merchandise!!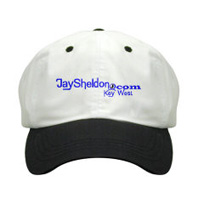 That's right. I am so excited about this. I now have a line of merchandise you can buy with the logos for the site! You'll find t-shirts, tank tops, mouse pads, even ball caps and boxers! (hehehe) Everything is emblazoned with one or the other "Jay Sheldon Dot Com" logo and there's even a coffee mug with MY mug on it! (woo-hoo!) Check it out and support your friendly webhost! Honestly, it's fun stuff and the company that produced it for me is very reputable and reliable. They're all good quality Hanes T's and we have a complete customer satisfaction guarantee. Let me know what you think!

---

Wednesday, August 29th, 2001: This is it! Tomorrow night is the Margaret Cho show and I can't wait! Rodney and I are all packed and we'll be staying through Saturday, hit a few clubs and have some fun while we're up there! If you're around the Miami area look for us! We'll be out causing trouble, and PLEASE don't be shy, say "hello!"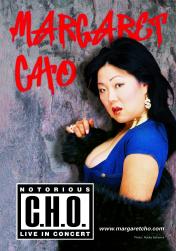 Since we'll be gone through Saturday, the webcams will be pretty lonely. I'm just hoping they stay up and running. Don't forget to keep your votes counting at Jasbits. We're still in the top 10!
I expect to have a bunch of pictures, and I'm hoping we'll get to meet Ms. Cho in person. I've got a connection and made an arrangement, but you know how those things go! It will be a great surprise for Rodney and a THRILL for me! Needless to say there won't be much of an update around the journal until Sunday or so, but I'll have all the gory details then! Enjoy the rest of your week!
---